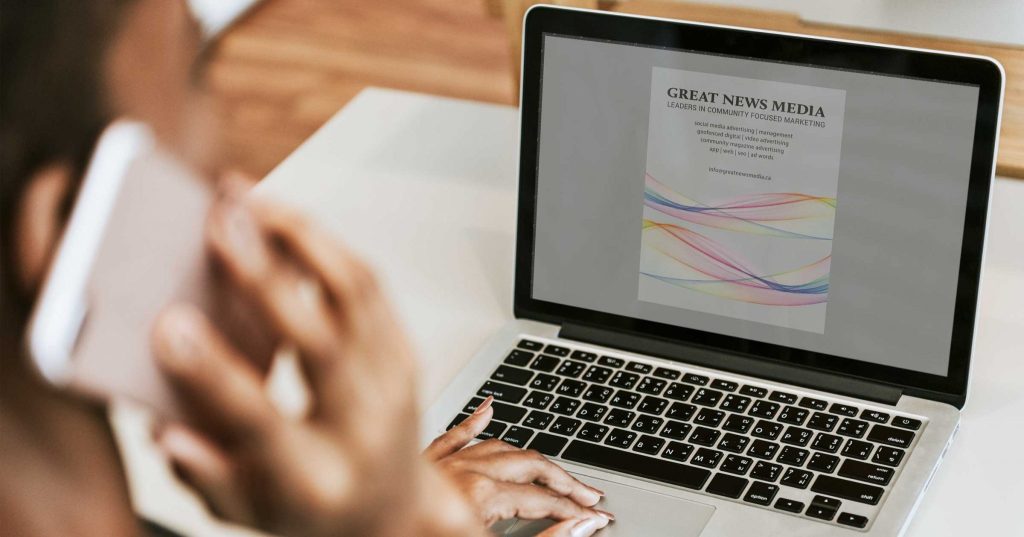 Why Advertise With Great News Media
Since 1989, Calgarians have trusted Great News Media as a reliable source for timely and targeted community news. With a clear and consistent advertising campaign you are able to build trust and relationships with the people you care about, in the city you call home. Earning that trust can be intimidating and difficult, especially when it comes to marketing and the exchange of goods, but by providing a familiar logo, face, or brand over and over again, you are able to reach and connect with a more direct customer base that feels local and feels good.
In a society where both the economy and the market are everchanging, constantly growing, and exponentially evolving, it can be hard to figure out the best way to advertise your business. Fads go in and out, and the attention of the masses is hard to keep hold of. Through all this change, one thing has remained constant – the cost-effectiveness of community newsletter advertising.
This is often not the first thing that comes to people's minds, but by publishing 91 community newsletters, covering over 100 Calgary communities on a monthly basis, and reaching over 380,000 local households, Great News Media ensures that your desired audience will find your advertisement and keep it top of mind. Consistent branding is key – keeping your product or service in front of your customers is what makes them remember you, time after time. Targeted advertising in a Great News publication and being able to choose your community plays a vital role in gathering a local customer base, made up of neighbours and people close by who are willing and able to purchase your product straight from the source.
Long-term Sustainable Competitive Advantage and Keeping a Healthy Positive Image
Along with the perks of brand awareness and being able to keep your business at the forefront of your customers' minds, there is also the benefit of sustainability. Clientele shifts and changes as people move and relocate, so there will always be customers coming and going. With Great News Media, you are keeping consistent through all of this change. So as new potential customers relocate into your targeted communities, they will be able to recognize and trust that you know your stuff right from the beginning. Think of the value becoming a household name holds and the trust that comes from being recommended through word of mouth, community newsletter advertising utilizes this to the advantage of every business owner that chooses to promote their business in this way. Sustainability is achieved through being trusted by both new and old customers, from start to finish, and delivering great customer services to your neighbours. That is what Great News Media is all about.
Do you want to advertise? All it takes is three easy steps. Call 403-720-0762 to discuss your advertising needs, choose your display ad size and options, and select which newsletter(s) you wish to appear in. Then send over any text, photos, and/or logos that you would like to have within your ad. Finally, approve a proof of your ad.
It's that simple. The rest will be done for you. Call today to make sure you're in the next issue!